Welcome to the Help Center
Bed, King Size
approximately 70 cubic feet
Bed, Double Size
approximately 55 cubic feet
Bed, Single
approximately 40 cubic feet
Bed, Bunk (set of 2)
approximately 70 cubic feet
Dresser, Chest of Drawers
approximately 30 cubic feet
Cedar Chest
approximately 15 cubic feet
Ironing Board
approximately 10 cubic feet
Side Tables
approximately 10 cubic feet
Wardrobe Boxes (30 hangers)
approximately 10 cubic feet
Mirror
approximately 10 cubic feet
Size Suggestion
To receive a size suggestion, select the items you wish to store.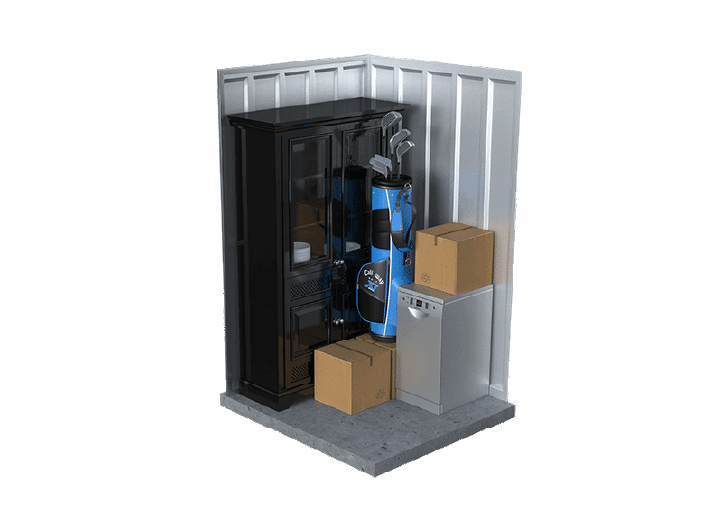 Frequently Asked Questions
Our FAQ page has the answers to our most commonly asked questions. If you have additional questions, call your local Freedom Self Storage facility.
What type of parking do you offer?
We offer outdoor vehicle parking spaces.
What are the access hours?
What security features do you offer?
We offer 24-hour video surveillance at each of our facilities.
What documentation do I need to rent a unit?
A valid form of government-issued ID such as driver's license, passport, or provincial ID.
Am I required to store long-term?
We provide flexible lease options, payment is due every 28 days. Store with us short or long-term.
What items am I not allowed to store?
Perishables, plants, animals, stolen or illegal goods, flammable or hazardous items, combustible items, or liquids.
How do I pay my storage bill?
Pay your storage bill online using a debit or credit card. You can also speak to your facility manager about autopay.
Freedom Self Storage is your self-storage solution, offering affordable rates, convenient access, state-of-the-art security, and exceptional customer service. Never hesitate to give us a call, visit or use the contact form to get in touch with us.